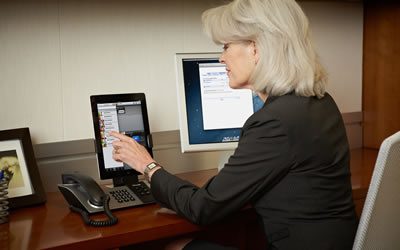 ShoreTel's Unified Communications (UC) capabilities leverage the power of VoIP to integrate communication tasks. Built on their brilliantly simple business VoIP phone system, ShoreTel brings together VoIP telephony, instant messaging, video conferencing, mobility, presence, and collaboration capabilities into a seamless business environment.
The on-premise business phone system with built-in unified communications (UC) lets both on-site and remote users see who is available at any given moment, and decide how best to reach them. With less time spent playing phone-tag, everyone has more time for the real business at hand.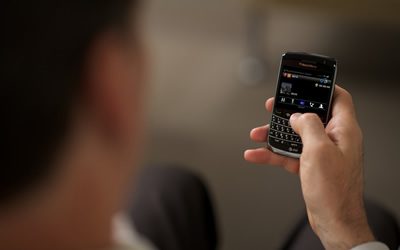 The ShoreTel Mobility Router is an innovative and highly scalable network appliance that fuses IP telephony, enterprise wireless LANs, carrier cellular networks, and location technology to extend voice and Unified Communications (UC) to mobile devices.
The Mobility Router lets users make and receive calls from both the enterprise and personal mobile phone numbers by automatically selecting the best network (Wi-Fi or cellular) with fast and automatic network handover, to optimize cost, call quality and battery life.
What We Do
3TEC recognise the vital role that cost effective, streamlined and tailored communications can play in contributing to the success of your organisation. We pride ourselves in providing a personal and comprehensive approach to ensure that your IT communication provision is fit for purpose, leaving you more time to concentrate on other aspects of your business.
×
Where We Are
Our location
×
Follow Us
Our Twitter and Facebook feeds will be available soon.
×