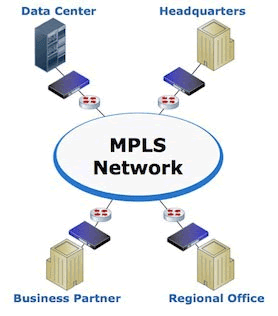 MPLS Virtual Private Network (VPN)
The product provides any to any IP Wide Area Network (WAN) services and can be designed in full mesh or hub and spoke technologies. It is designed for multi-sited enterprises and for those with remote workers that need to simply and securely access their internal corporate network.
Multi VLAN
MPLS VPN gives you a high performance network to run demanding applications such as IP telephony, email,file transfer and data sharing. 3TEC offers fully managed and wires only unmanaged services. All circuits with managed CPE are proactively monitored 24/7. We provides a range of VPN access options from ADSL, LLU to FTTC and Ethernet.
Features Summary
Bespoke, secure, private MPLS network
Resilient network with automatic failover
One-touch ADSL & LLU ADSL provisioning
5 - 20 day set-up for new ADSL lines
Easy ordering
Range of private IP addresses
Uncongested business grade network
Multiple DSL and Ethernet carriers
RADIUS and DNS management
Network monitoring
Security options available – IPSEC, SSL, Virtual Firewall
Benefits Summary
Quick Quotes
Fast provisioning
Migrate existing VPNs without the need for complex and expensive site re-addressing
More cost effective than traditional solutions
Easy to scale using MPLS
Proactive monitoring
Fast Fault Diagnosis and resolution
To find out more about the private networking solutions we offer please use the contact button to provide a brief overview of your requirements and one of our team will call you straight back.
What We Do
3TEC recognise the vital role that cost effective, streamlined and tailored communications can play in contributing to the success of your organisation. We pride ourselves in providing a personal and comprehensive approach to ensure that your IT communication provision is fit for purpose, leaving you more time to concentrate on other aspects of your business.
×
Where We Are
Our location
×
Follow Us
Our Twitter and Facebook feeds will be available soon.
×